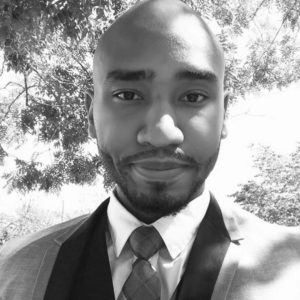 Carlos Ariel Then also known as Mr. Then Millennial Business and Finance Coach & Elite Brand Ambassador for Katapult Enterprises specializes in coaching and empowering Millennials & Business Owners alike, to lead higher levels of financial aptitude filled with resources and positive mindsets, all while implementing better money habits.
As a respected and Multifaceted Professional, Author and Entrepreneur with demonstrated success in Finance and Business. Mr. Then is known for being a results-driven individual who strives to help others succeed. As well as a Passionate problem solver focused on delivering experiences to improve his clients' well-being.
He is recognized for his exceptional leadership and outside-the-box thinking for implementing innovative solutions to resolve complex issues. With experience in the Corporate world of Banking and Investing, Non-Profits, Taxes, and Real Estate Investing he is quite literally a Wealth of Knowledge and he hopes to share it with as many people as possible.
If you are tired and stressed about money or your credit. It is normal… Worrying about a string that you cannot seem to unravel and that constantly seems to envelop around you as more bills pile up, is not strange… You are not alone. In fact, Mr. Then had been thousands of dollars in debt himself at one point. Paralyzed in fear… Unsure of what to do…
He grew tired of the constant worry and anxiety. So, he joined Katapult, created a plan that was both necessary and wanted. The discovery of just how life-changing it was to finally see money as a tool, instead of scarcity was what inspired him to do what he does today. This empowered him to learn more and then earn more and with the Guidance of Dr. Zoe herself he was able to break free of the rat trap and achieve financial freedom.
#GetKatapulted TODAY!
[]
keyboard_arrow_leftPrevious
Nextkeyboard_arrow_right