Welcome to our team! We are so pleased to have you as one of our Client Service Representatives.
The purpose of your position is to generate U.S. leads for our coach/consultant certification program that has been successful since 2008 with over 7000 coaches and consultants certified.
This is a commission based position.
Follow these three simple steps and this can be extremely lucrative for you. Our company has been doing this for many years and so the formula works as long as you are consistent!
1
Make sure your LinkedIn profile looks professional and please add to it that you are a Katapult Enterprises Client Service Representative.
2
Add 30-40 professionals EACH DAY from targeted areas in the US. Here are some examples:
When you're on LinkedIn adding people to build your network, be sure to put in an area and then the type of professional you're looking for. You want areas that are metropolitan or hubs where successful professionals live and then the type of professional you're looking for.
Here are a few examples of locations:
Austin Texas
Dallas / Fort Worth, Texas
New York, New York
Most anywhere in New Jersey
Parsippany, New Jersey
Princeton, New Jersey
Hackensack, New Jersey
Cherry Hill, New Jersey
Most anywhere in California
San Diego, California
Santa Monica, California
Beverly Hills, California
Calabasas, California
Sacramento, California
Las Vegas, Nevada
Miami, Florida
Palm Beach, Florida
Jupiter, Florida
Boca Raton, Florida
Sarasota, Florida
Siesta key, Florida
Naples, Florida
Atlanta, Georgia
Chicago, Illinois
Here are a few examples of professions:
Financial advisors
Mortgage broker
Real estate agent
Insurance agent
Attorney
Physician
Chiropractors
Business owner
Entrepreneur
3
Send out the below provided messages via LinkedIn to 25-40 people each day. Once you do this consistently for at least 2-3 weeks you will definitely see a good response if you remain consistent between Monday and Friday.
Messages you will copy & paste to send out via LinkedIn:
If they respond and say they are not interested we still have lots of people that come back later so you send this:
If we talk to them and they don't close right away send this "follow up" message:
If they say they're interested in receiving more information and send their phone number please take a screenshot of the person's LinkedIn profile and the message where they sent the phone number to be contacted and post it in the Facebook group, so we can go ahead and get in touch with them.
Posting: Be sure you are sharing Katapult graphics on your social media pages and posting about the program, this way when you're messaging individuals, they see more information about the program on your actual page. You can find a plethora of graphics and posts to use on Katapult Enterprises' Facebook by clicking on Photos or Instagram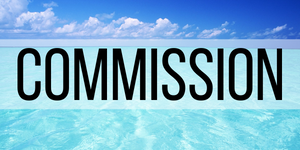 Client Cost: $20,000
– 4% Fee: $800
Total: $19,200
10% Commission: $1,920
Client Cost x2: $40,000
– 4% Fee: $1,600
Total: $38,400
10% Commission: $3,840
Client Cost x3: $60,000
– 4% Fee: $2,400
Total: $57,600
10% Commission: $5,760
Make it a goal to get 10-20 leads per week, that way our team members will have a better chance at closing your leads.
Keep in mind, if the client is paying via a payment arrangement, you will get paid 10% commission (after 4% cc processing) on each payment as soon as client's payment clears.
Interaction: Interaction such as likes and comments on the following social media platforms is required to be a CSR.