---
David Svoboda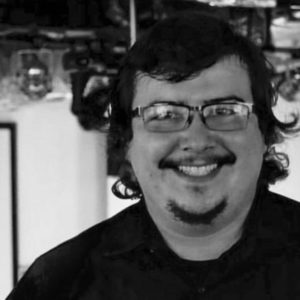 "From a thimble to a cannon, he can get you anything!" As the old Greek saying goes, so does David Svoboda live his life. He is a serial entrepreneur that has been enabling people in multiple different sectors and industries to think, create, develop, and expand. Based in Jakarta, Indonesia he is also a strong innovator and initiator in the non-profit, and green sectors.
Having been inspired by a lineage of adolescent entrepreneurs before him, David Svoboda had the belief and the confidence from a very young age that business can be done by anyone at any age. Cultivating international waves he has done many things that not only built himself, but built up the communities around him. As a proponent of the arts, he was the first promoter to invite members of the Boston Symphony Orchestra to perform together in Southeast Asia. Doing so in such a manner that not only introduced the high society to art in a classical social networking environment, but by also partnering with the US Embassy's cultural department to help introduce under privileged children to American Classical music.
David Svoboda has aligned himself with industries and businesses that are working towards making the world a safer place and thus a better place to live in. He is currently increasing the product lifetimes of basic need items like shoes using eco-friendly, non-toxic super hydrophobic solutions. His work in the fire safety sector is having huge waves of impact on how the world fights fire using the only completely non-toxic, green firefighting solution on the market that is more effective than its toxic chemical counterparts. It most recently got worldwide attention as well as a presidential endorsement when the company donated product to fight the devastating forest fires in Indonesia during the 2015 #HAZE environmental disaster as his product was the only product that was effective in pushing down the devastating fires that had been burning for over a month.
More recently he initiated and executed a project by the name of "give back" a "we are the world" type project that brought together celebrities, dignitaries, and artists through the power of music to raise money in their own respective countries for children. Having now signed over and gifted the project to UNICEF it is still being used to support causes and other countries have already begun duplicating the project's model to raise support in their local areas as well. The project is not only acting as a successful fundraiser, but is bringing awareness of issues to hundreds of millions of people around the world.
David Svoboda does not want to be a success, but rather someone who is significant. This is what brings him to Katapult Enterprises. His strive to promote values and cultivate leadership is evident by his work.