---
From Hustler to Mogul, Dr. Zoe is Getting It Done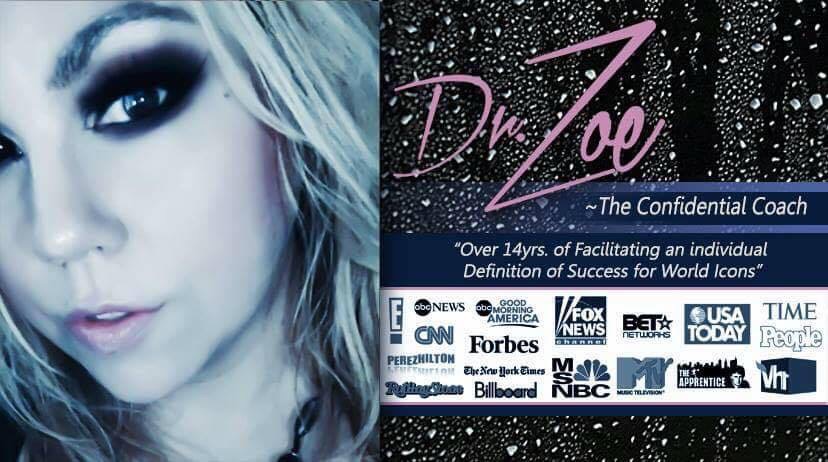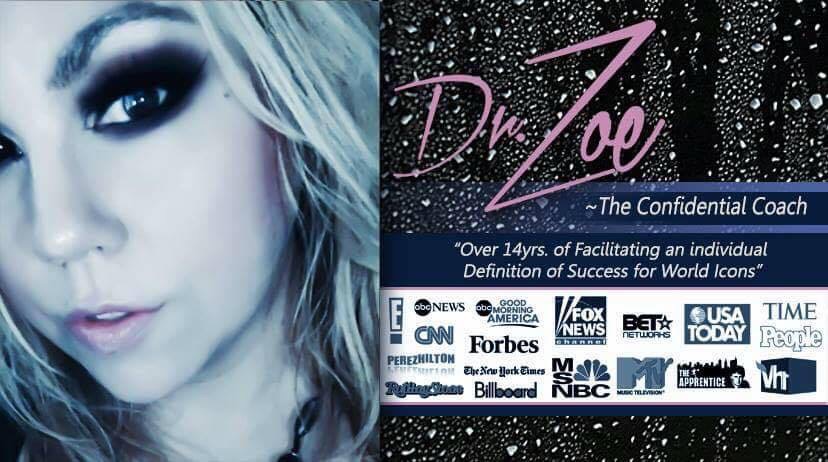 By Omari White | Originally published by The Source
The infamous Dr. Zoe overcomes adversity once again…
It's no secret that 2016 has been quite a shocking year. Dr. Zoe, being no stranger to adversity, faced personal storms, business storms and even a literal storm.
But just to give you a little background, this single mother of 3 multi-racial children, who had her first child when she was still a child herself, against all odds became uber-successful.
If you met the President & Founder of Katapult Enterprises today as she cruises around in her brand new White Platinum Escalade, living in a gated golf course community on a prestigious island, you would never know once upon a time this woman was doing anything and everything she could just to survive.
Dr. Zoe recalls selling half her food stamps for cash in order to buy a "QP" of weed and hustle it, hitting up fast food restaurants saying she was there to pick up a "replacement order" that never existed just so she could feed her babies, even at one point starting an escort service, running hoes so successfully she had to shut it down.
In 1998 she birthed Katapult Entertainment and became an agent in Hip Hop, R&B and Rap, fighting her way to the top and eventually managing multi-platinum artists. The lifestyle and finances in the music industry kept this money-motivated rebel's attention.After spending a few years in VIP rooms, popping bottles, smoking blunts and riding around in limousines, snorting coke in the backseat amongst other activities, the future mogul knew that she had to change her ways.
"By the time I ended up pregnant with my third child, I realized I had to change my life." Dr. Zoe tells The Source Magazine, "I had become estranged from my prominent family and had to figure things out on my own. A made-up mind is the most powerful thing and that is why I have used my life to tell many if I can do it, they can do it too."
There was no 12-Step Program needed because the well-being of her 3 beautiful children was her main motivation. While earning her Master's Degree in Psychology via night classes, she was still working in the music industry and then iTunes came on the scene and totally changed the game. As an agent, you could no longer earn sign-on bonuses from labels, commissions from "album sales" were a thing of the past and Zoe tried to keep Katapult Entertainment afloat via touring and merchandising to no avail.
It was time to switch things up. So she used her connects to get behind the scenes of Dale Carnegie, Zig Ziglar, Tony Robbins… and emerged herself into the world of personal development. Taking the same concept of artist development, she branded and marketed herself as "the Confidential Coach" to leaders and over the past decade has built clientele consisting of some of the world's most powerful icons in business, sports, entertainment, politics and religion.
7-7-07, Katapult Entertainment became Katapult Enterprises, which today provides Ultra-Exclusive Services for the High Profile Lifestyle to include Confidential Coaching/Advising/Consulting, Premier Leadership Training, International Life Coach Certification and VIP Branding.
As Dr. Zoe has said for years, "Adversity is the greatest launching pad for success" and 2016 was full of it's own set of obstacles… meaning you may want to get in line to #GetKatapulted for 2017. "There are two things that I'm called to do: empower people to find clarity in their purpose and create financial opportunities for my fellow hustlers."
To my find out more information about Katapult Enterprises, visit http://KatapultEnt.com