---
Marie F. Ale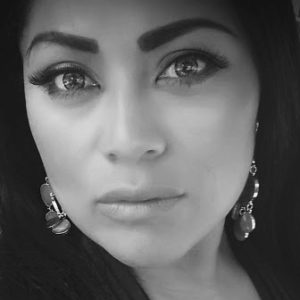 Marie F. Ale is a successful strong self-motivated individual who strives on ethics, integrity, honesty, passion, team work with strong leadership skills that excels in a diverse and dynamic environment and the CEO & Founder of Juzz Gorgeous, LLC. Marie has worked in various corporate hi-tech industries for over 20 plus years in Post-Secondary Education, Sales, Management, Marketing, Lead Demand Generation, IT Recruiting, Human Resources, Network Marketing, Corporate Training, Staffing, Business Development and Business Administration.
She's an entrepreneur and a member of NAPW, National Association of Professional Women, Castro Valley Chamber of Commerce Ambassador, Mentor, Inspirational, Motivational Coach and a Public Speaker who is very active in her community. She is the head chef every third Sunday monthly while showcasing her skills in the kitchen with her own recipes to feed the homeless since August of 2012 through the Cross Street Ministries located in Castro Valley. She has taken the necessary steps to venture out on her own as a public speaker to motivate, inspire and empower individuals that life is worth living regardless of the adversity we face daily because she has lived it.
Marie is a wife, a mother and a glam-ma (grandma) of 8 while maintaining a high demanding career. Her vision and mission is that in order to speak, inspire and motivate others we must have love, passion, integrity and empathy to empower both men, women and teenagers to be courageous.