---
A Modern Day Olivia Pope?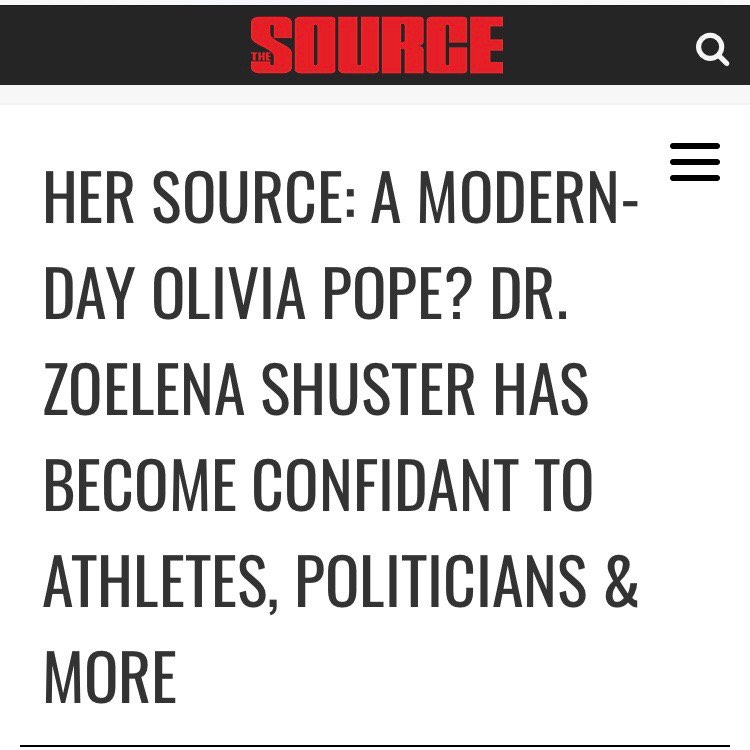 Dr. Zoe has become confidant to athletes, politicians and more
By Brandon Robinson
Meet Dr. ZoeLena Shuster.
Professionally, Dr. Zoe worked in the entertainment industry for many years, first as an agent in hip hop and r&b. Check her out in HipHopRuckus
Dr. Zoe lost her biological father who died in an automobile accident when she was eight years old. In her adult years, she was a victim in an abusive marriage, was raped and faced ridicule from her family for deciding to live life on her own terms.
She rose above all odds and is still standing.
Applying the same skills that she learned in the music and entertainment industry, Dr. Zoe started her own business, called Katapult Enterprises. Her life and work experiences have allowed her to become a confidant to icons in business, entertainment, sports, politics and religion for over a decade.
She's a confidential coach through her Dr. Zoe and Katapult Celeb Coaches VIP Branding Services. Through that program, she also has an International Life Coach Certification which has certified over 1,000 coaches worldwide. Additionally, as president and founder of Katapult Enterprises, Dr. Zoe offers Ultra-Exclusive Services for the High Profile Lifestyle. Her clients range from NFL players and international political figures. The tricky part is that some of her clients don't want to go on the record on how successful her program has been because of their position in society.
"I have been a client of Dr. Zoe's since August of 2013," a member of the Seattle Seahawks told The Source on the condition of anonymity. "She has given me advice on everything from my finances, how to handle my fame, how to handle the media to how handle my girlfriend."
Others are just as gracious on their confidant: "Zoe's tactics are hardly mainstream when it comes to consulting, PR or management," said a multi-platinum recording artist. "Her mouth often has no filter but it's just what I needed to make it.
Homegirl has a bit of Olivia Pope in her—so it looks like it's handled. Dr. Zoe has garnered respect from high ranking officials in government. "As a leader, there are many things I entrust with my campaign manager," a prominent U.S. Governor told The Source. "But nowhere near what ZoeLena Shuster has become privy to."
As the co-founder of Without Walls International Church with his now ex-wife, Reverend Paula White, Bishop White appreciates the power of having a person to confide in. "There is a huge difference between faith and trust," he said.
"We all have a measure of some type of faith but trust must be earned. Dr. Zoe is the kind of doctor you will realize quickly that she has earned your trust."
In addition to counseling high profile folks, Dr. Zoe also hosts, the Dr. Zoe Today Show that launched in May. The show that is heard with a coinciding app where users can submit questions they'd like answered on the show. According to a show rep that spoke with The Source, the Dr. Zoe Today Show has over a million listeners. "It's a lot of fun but in the end portrays a very positive message," Dr. Zoe told The Source via e-mail.